Activities to do in Cantabria
Looking for adventure activities in Cantabria? It is difficult to get bored in this autonomous community, there are a lot of excursions, parks, museums and sports that you can do at any time, especially now that the pandemic is not so strong, you can see many activities and desire to do things, not to mention that Cantabria has some of the best beaches in all of Spain.
Adventure activities in Cantabria
Although there are much more than 50 things to do in Cantabria, in this section we will mention some of the main things you can do during your visit.
Cabárceno Nature Park
A visit to Cabárceno is not to be missed, although it is referred to as a zoo or a natural park, the reality is that it is nothing like that at all. It is rather a space naturalized by human hands but it is open and primitive as if it were something completely natural.
The animals that live here look much freer, although of course they are fed so it is not quite wild, but very close. Visiting it is a unique experience because it is like a safari, you can see animals fighting each other as they would do in the wild. The facilities of this park are the best rated by all the entities that regulate the condition of animal life. So, among the adventure activities in Cantabria, this should be on your list.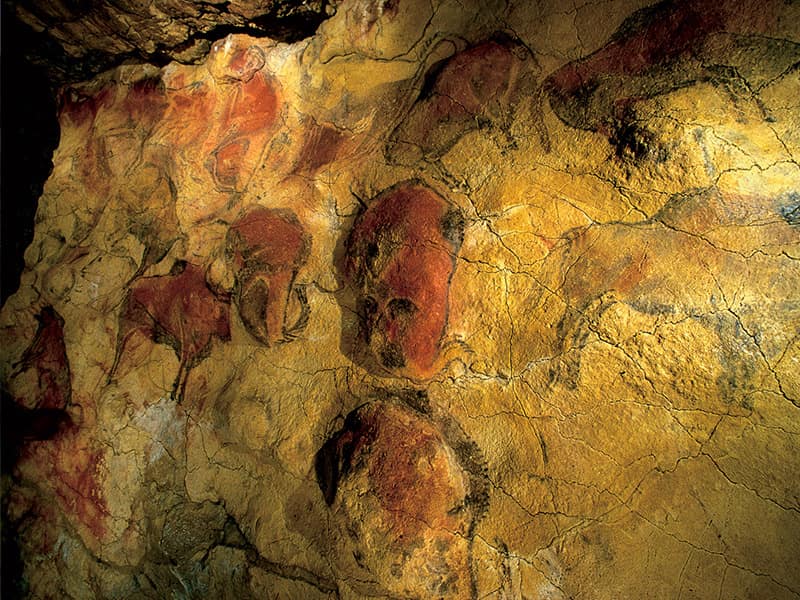 The Altamira Museum
The museum of Altamira was built to preserve the findings found in the cave of Altamira, since the painting began to wear out with the visits and was kept for many years by the simple fact that before it was found no one visited it because the road was blocked.
The first museum built to show what was in the cave was a mountain house, but in 2001 and the current headquarters is the building designed by Juan Navarro Baldeweg architect, this is a necessary visit.
The Medieval Village of Santillana del Mar
Rural tourism in Cantabria can give you many surprises, in this case is the village of Santillana del Mar which is a town in Cantabria about 20 minutes from the capital.
This beautiful village awakens pleasure when walking through its ancient streets, it is definitely a place for any of the excursions in Cantabria.
Comillas
Beautiful town where there are records of the first humanoid groups of prehistoric times and you can find them in the caves of La Meaza with cave paintings from more than 14 thousand years ago.
In addition, there are other attractions such as the Capricho de Gaudí, an architectural building and work of art by the architect Antoni Gaudí. This is just to mention some of the attractions…
Beaches of Cantabria
The beaches of Cantabria are the main attraction, many people visit the Cantabrian coast either to relax or surf.
Each of these beaches has its own charm as there are some with history, others more wild and some much quieter, if you are looking for adventure sports in Cantabria then in its beaches you will find what you are looking for.
Boat trip in Cantabria
Boat trips in Cantabria are also ideal for children so they become even better, there are many options for boat trips from Santander, they are a unique and economical experience. Many of these walks make stops at some of the treasures of the Cantabrian coast, the views are worth it.
Activities in Cantabria for youth and children
Alpaca Farm: In our lodge La Casa de Gándara we give you the opportunity to learn about alpacas in a nearby farm.
Camping in Cantabria: We will not only do camping activities but also practice different techniques that are used in the campsite, plus the forest is quite close to our hostel with incredible views.
Production of handmade products: At the hostel we believe in extracurricular activities for the development of children, so we teach them to make cheese, jams, soap, yogurt, bread and other types of handmade products.
Bio-construction workshops: It is important that the youngest learn to work with their hands, we will build with wood, straw and mud.
Parties: The lodge has space for parties, not to mention that it has 6 thousand m2 of green area where you can hold celebrations, theaters and other activities.
Working with animals: Here we learn about feeding, cleaning and knowledge that should be taken into account when dealing with animals.
Garden work: Things that may not be learned in many places, we take the children to learn about planting, caring for plants and harvesting food.